Identifying a Research Question: The research process typically begins with the identification of a specific research question or problem that the researcher wants to investigate. This question should be relevant, clear, and researchable.
Literature Review: Researchers review existing literature to gain a deep understanding of the topic, identify gaps in knowledge, and establish the theoretical framework for their study.
Research Design: Researchers choose the research design, which can be qualitative, quantitative, or mixed methods, depending on the research question and goals.
Data Collection: Data is gathered through methods such as surveys, interviews, observations, experiments, or document analysis. Researchers must ensure data collection is ethical and rigorous.
Data Analysis: Data is analyzed using appropriate statistical or qualitative analysis techniques. The results are used to answer the research question and test hypotheses.
Interpretation and Discussion: Researchers interpret the findings in the context of the existing literature and discuss their implications for theory, practice, or policy.
Conclusion and Recommendations: Researchers conclude the study by summarizing the main findings and offering recommendations for future research or educational practice.
Publication and Dissemination: The research is often disseminated through academic journals, conferences, or policy reports, contributing to the body of knowledge in the field of education.
Throughout the research process, ethical considerations, such as obtaining informed consent and protecting participant confidentiality, are paramount in educational research. Researchers should also consider the practical applications of their findings to improve educational practices and outcomes.

Also Read: Research Paradigm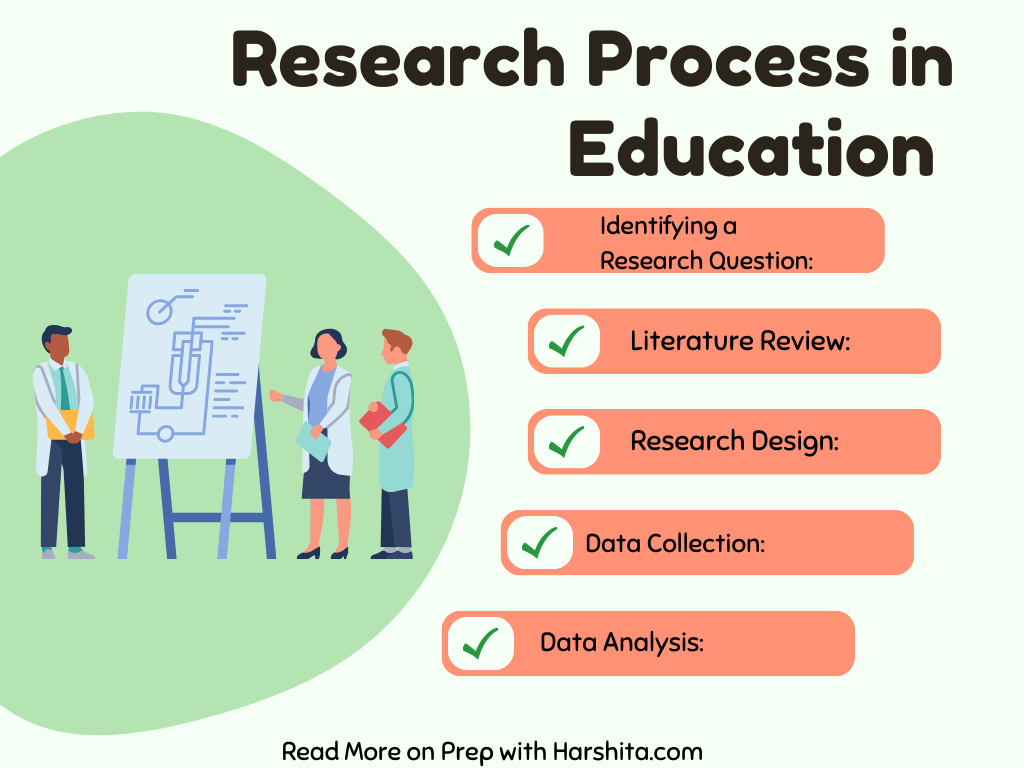 Also Visit: Prep with Harshita