The concept of intelligence encompasses various abilities, skills, and capacities that allow individuals to understand, learn, problem-solve, and adapt to their environments. Over the years, several theories have emerged to describe different types of intelligence. Here are some prominent types of intelligence:
Linguistic Intelligence: Linguistic intelligence refers to the ability to effectively use language to express ideas, understand and interpret meaning, and engage in verbal reasoning. People with high linguistic intelligence typically excel in areas such as writing, speaking, storytelling, and language-related activities.
Logical-Mathematical Intelligence: Logical-mathematical intelligence involves logical reasoning, analytical thinking, and numerical problem-solving. Individuals with high logical-mathematical intelligence exhibit strong skills in mathematics, logic, critical thinking, and scientific inquiry.
Spatial Intelligence: Spatial intelligence relates to the capacity to perceive, visualize, and manipulate visual-spatial information. People with high spatial intelligence often excel in areas such as navigation, mental imagery, architecture, design, and artistic pursuits.
Musical Intelligence: Musical intelligence refers to the ability to understand, appreciate, and create music. Individuals with high musical intelligence have a heightened sensitivity to sound, rhythm, pitch, and melody. They may excel in playing musical instruments, composing music, or recognizing patterns in auditory stimuli.
Bodily-Kinesthetic Intelligence: Bodily-kinesthetic intelligence involves the coordination and control of bodily movements and the ability to manipulate objects skillfully. People with high bodily-kinesthetic intelligence excel in activities that require physical dexterity, such as sports, dancing, acting, or crafting.
Interpersonal Intelligence: Interpersonal intelligence refers to the ability to understand and interact effectively with others. Individuals with high interpersonal intelligence have strong social skills, empathy, and the capacity to perceive and respond to others' emotions and motivations. They often excel in areas such as leadership, counseling, negotiation, and teamwork.
Intrapersonal Intelligence: Intrapersonal intelligence relates to self-awareness, self-reflection, and understanding one's own emotions, strengths, and weaknesses. Individuals with high intrapersonal intelligence possess strong introspective abilities and a deep understanding of their own thoughts, beliefs, and motivations.
Naturalistic Intelligence: Naturalistic intelligence involves the ability to recognize, categorize, and understand patterns in the natural environment, including plants, animals, and natural phenomena. People with high naturalistic intelligence often demonstrate a keen awareness of their surroundings, possess knowledge about the natural world, and may excel in fields such as botany, zoology, or environmental science.
It's important to note that these types of intelligence are not mutually exclusive, and individuals often exhibit a combination of different intelligences to varying degrees. Furthermore, this list represents some of the major types of intelligence, but it's not exhaustive, as other theories may propose additional types or variations.
Also Visit : Prep with Harshita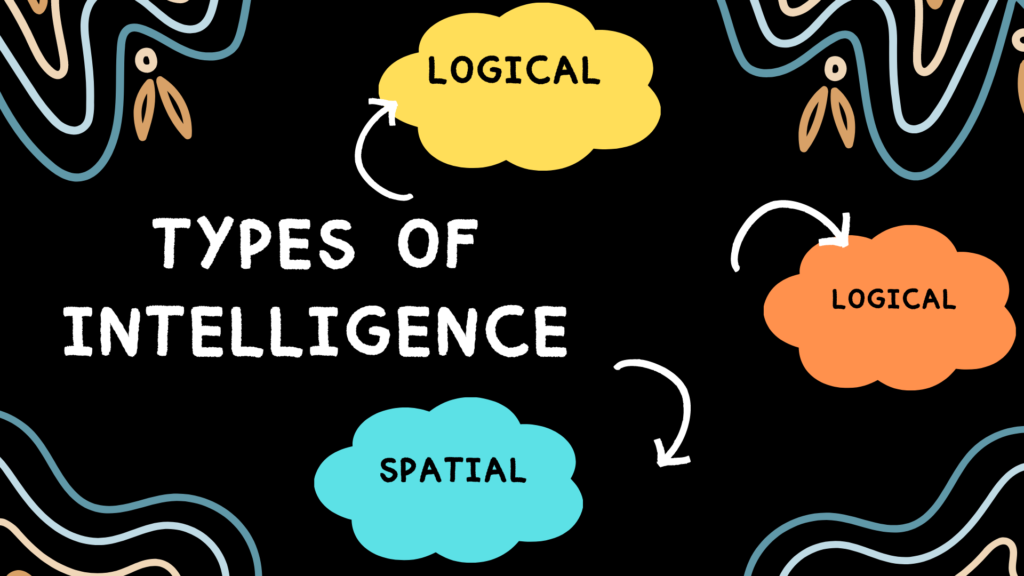 Also Read : Gardner Theory of Intelligence